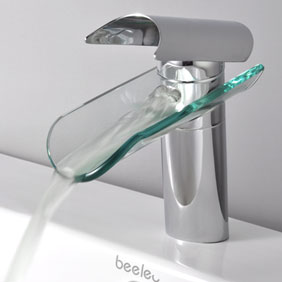 Why Obtaining The Right Bathroom Taps Is Vital
Picking the right tap for the bathroom could be a difficult prospect. There are lots of types on the market, every one having their own pressures and different kinds of valves. Additionally you must take into account the type of basin or bath you have and the water system in your house. Selecting the improper tap for the system can result in basin taps that don't have a steady flow of water or bathroom taps that simply do not work. Therefore the most important part of investing in a bathroom tap is to first find out the sort of tap which your system will support.
Identifying Your Water System
You will either use a high pressure or low pressure water system at home. Low pressure systems are typical on older homes and usually include a cold water storage container which is positioned in a loft space and a warm water cylinder on an airing cupboard. With this unit you'll normally require not more than 0.2 to 0.5 bar of pressure.
High pressure systems are combo boilers and are the most popular form of unit set up in the UK these days. They heat water as it's being used, so you do not have to occupy space with a hot or cold water container. Water moves through the wall or floor mounted boiler that is exposed often. This system includes a pressure varying from 0.5 – 4 bar, however this depends upon your location therefore you should always check out the precise pressure using a pressure gauge.
In some circumstances you might have the unvented system, this means you may have hot water held pressurized in a huge tank somewhere in your house. This unit will probably be high-pressure (about 1-4 bar), however you must use a pressure gauge in order to determine the exact pressure.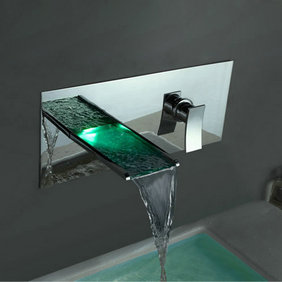 Which Tap Would Match Your Water System
Once you've figured out which kind of pressure system you've got you could proceed to choosing a tap to buy. Remember that when you have a low pressure system a tap having a pressure of 0.2 would do fine, however if you simply have a high pressure system you can select between low pressure taps or high pressure taps. Nonetheless, a higher pressure tap won't work in a low pressure system therefore you need to be mindful what you finally decide on.
A number of taps have the sort of valve that will require a high pressure system to operate correctly. This includes taps that have 'ceramic disc technology'. This type of tap includes 2 ceramic discs with matching slots which are positioned in the end of the water feed tube. The upper disc turns over the lower disc whenever the tap head is used, meaning that water will simply flow when both the upper and lower disc slots match up. The main advantage of this unit is that these taps are actually completely on with just a quarter of the turn of the tap head, so simply light pressure is needed to use a tap. The reason why this involves a higher pressure system to work correctly is because it slows water flow from the valve , whereas the traditional tap will just need low pressure because it allows a lot more water through the valve.